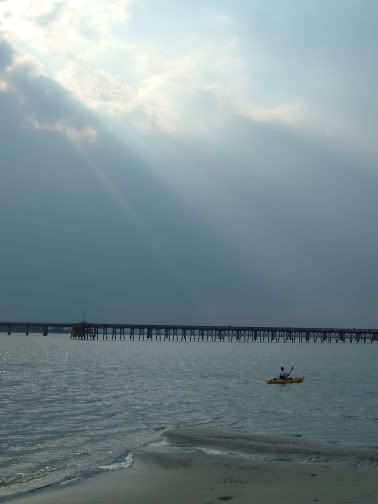 The fall is coming on little cat feet. And with it, comes a tender desire to steal some time away from the bond market and the university and the dingy city and sleep alongside the Tellico river under the Tennessee stars. This afternoon, we dug our tent and sleeping bags out of the closet. We sat up our tent and climbed inside. We hung our sleeping bags over the porch railings like limp, but colorful, children. The seemed to chide us for having been gone for so long. But, we're back now.

We spent our honeymoon in our little tent in the Okefenokee Swamp and it suited us more than the San Francisco Ritz. (Although, the San Francisco Ritz was pleasant to say the least. And the turn-down service is better.)

We think the first four years of our marriage were somewhat traumatic. We experienced job stress (in spades), church stress, major illness and something else. This year, is going to be better. And I can tell because we're starting to act like ourselves again. This Saturday has been like a slow sink into a warm hot tub. I remember who we were, and who we are. I'm looking forward to knowing who we will be.

I'm so glad to be here. With you. Right now.