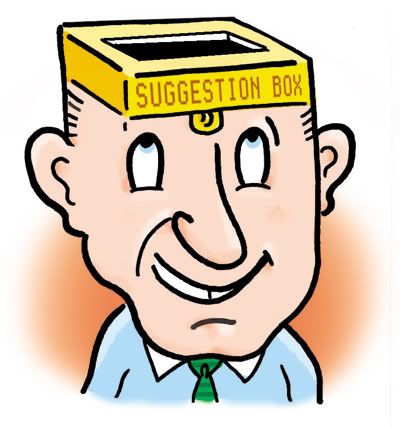 Surely, I'm not the first person to try and tackle this axiom. Perhaps, I could better title this rant "Freedom is in the Eye of the Beholder."
Lately, I've read considerable criticism of Christians: their conversations, their churches, their scriptures and their lifestyles. Some of it is well-deserved, but this isn't about that. This is about the strange phenomenon of self-criticism in what might be part of the nebulous "emerging church." When I consider this issue, I feel as if I've been slathered in peanut butter and rolled in coconut. I just want to go and take a shower.
Many people come from a place, be it only in their minds, where they were told to "keep a stiff upper lip" so to speak. Criticism of the church became a forbidden sweet only to be tasted under the bleachers where mom wasn't looking. Bit by bit, the cookie was consumed leaving the consumer with an even greater desire to eat. These are the mechanics of criticism. (I'm reminded of a story my mother-in-law told of a girl who wasn't allowed any junk food at home. Apparently, when she went to babysit for the neighbors, she would eat every sweet or simple-carbohydrate that she could.)
My point is that criticism is a habit.
I feel that we, as humans making slow and unsteady progress down the proverbial narrow path, somehow come to understand that our struggles, self-doubts, self-criticism, and fears are common to man and understood by many. Sometimes, we even realize that our grievous offenses are foibles rendered harmless in light of Christ's sacrifice. And they are. Kind of.
Running with this knowledge, we dive headfirst into the business of sharing it with each other and what was once "one hungry man telling another where he found bread" becomes a new bondage to self-examination and ultimately self indulgence.
Whereas we once choked on the bones of piety, holiness, legalism and self-improvement, we now smother by the garrote that is license, gluttony and self-aggrandizement.
This new bondage has become the gospel of the church emergent, the scripture of the new Christianity is personal desire fulfilled. The habitual criticism of the Old Regime is the Eucharist in the worship of the Individual.
And surely, this is not freedom. Oh that we could throw off the chains of the legalist and his church and not exchange them for the noose of our design woven from neurotic and possessive love of ourselves that we cherish and hide as if it were treasure.
Su